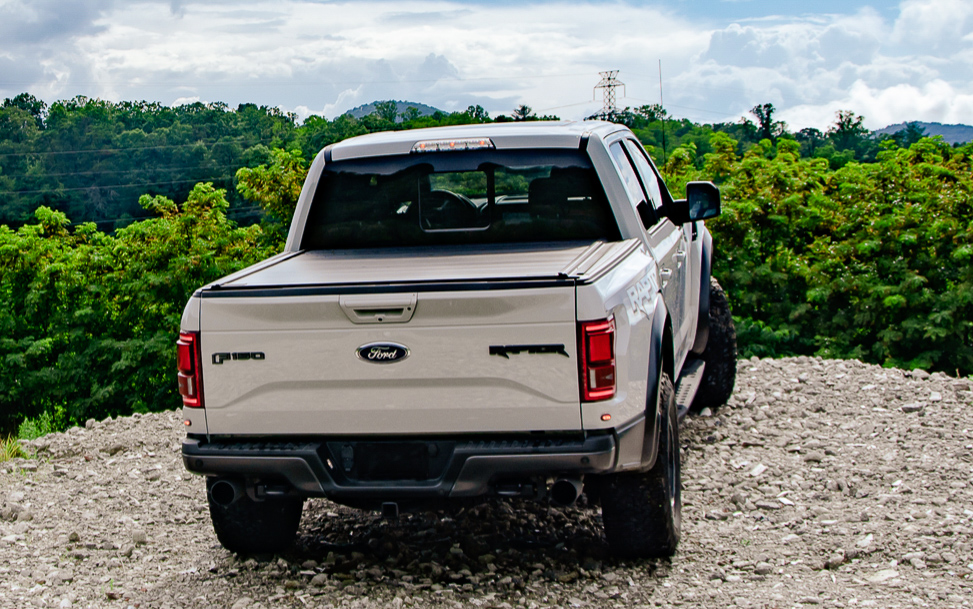 Posted Online (March 5, 2021) - Dull and dirty tonneau cover got you feeling down? In the mood for some spring cleaning? Now's the perfect time to give your tonneau cover some TLC. Cleaning will extend the life of your tonneau cover and, when done properly, will restore the vinyl protectants that repel dirt and water. Read on to learn more about what you should look for in a safe and effective tonneau cleaning product.
Go beyond cleaning:
Choose products that both clean and condition your tonneau cover. To get it looking like new, you'll want it to have that telltale shine. Brands like Wolfsteins offer tonneau care kits that include cleaner and protectant. Both products include safe, effective ingredients (see below,) that not only remove but repel dust, grease and dirt. Wolfsteins' protectant also features a unique Tinuvin© formulation with ultraviolet (UV) blocking absorbers. This provides unmatched protection against UV rays which, over time, can dry out the vinyl material and cause excessive sun damage in the form of fading, cracking and warping.
Be careful of the ingredients:
You want to avoid three common culprits: petroleum distillates, silicone oils and bleach. Newer products may tout safer silicone or petroleum-based formulations. Don't listen. Petroleum distillates can damage the protective coating on your vinyl tonneau cover, while dimethyl silicone oils leave a hard-to-remove residue. Over time, these products will interact with the sun's UV rays to cause permanent damage, such as tearing and cracking. As for bleach, it's a hard pass. Even when diluted, bleach is highly corrosive and damaging to vinyl top materials. It will severely dry the vinyl, causing it to become brittle and breakage-prone.
Use a soft brush when cleaning:
Stiff, rough brushes will scratch or tear up your vinyl tonneau cover. Look for brushes fabricated with a soft, yet strong material. We recommend fibrillated Nylex for its performance and durability. For larger tonneau covers, we suggest a wide brush with a telescoping handle to make things easy. When it's time to apply the protectant, opt for a microfiber applicator pad with a sponge foam interior.