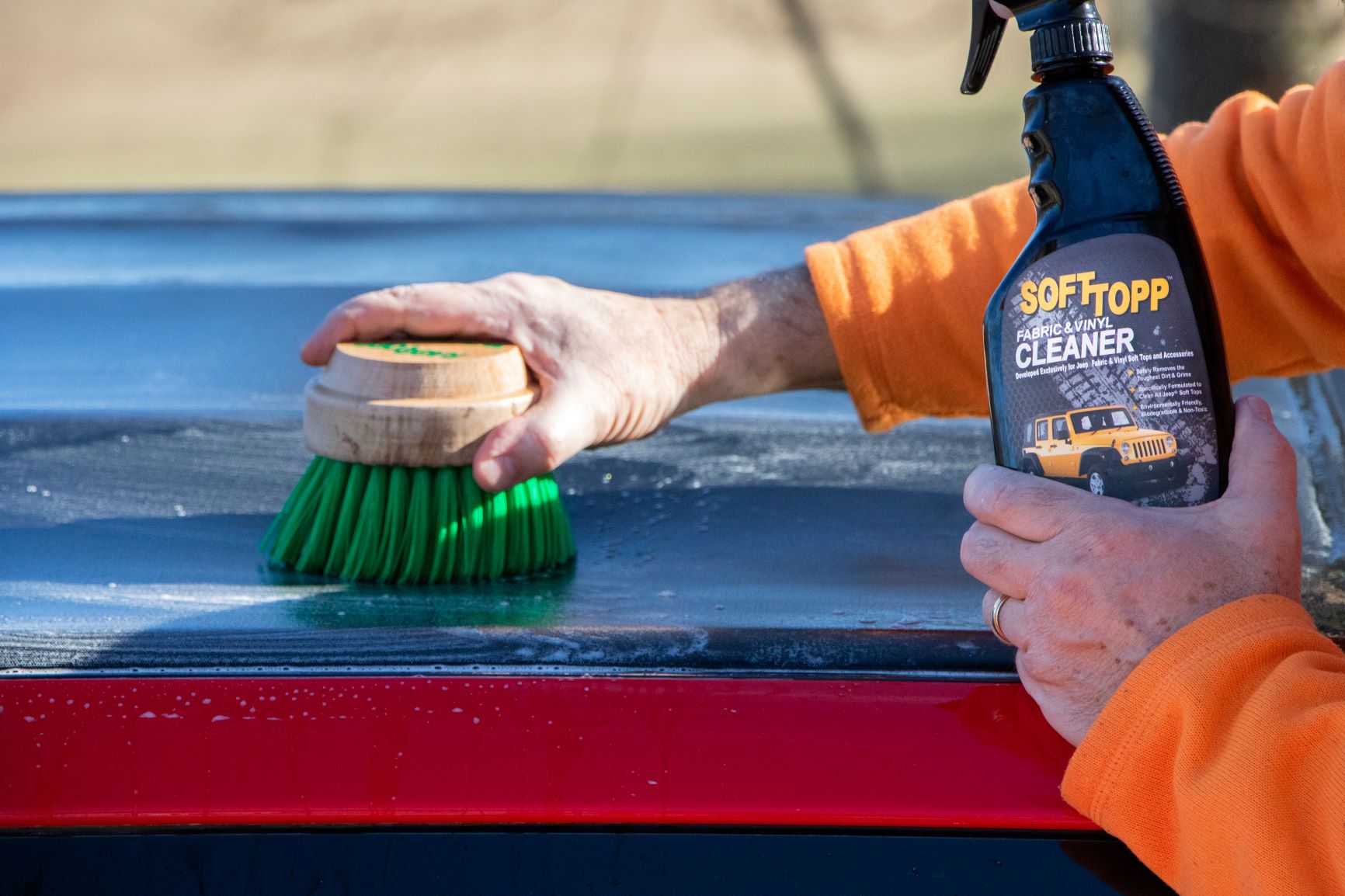 Posted Online (January 28, 2021) - 
A cleaning regimen will keep your convertible top material or tonneau cover looking as fresh as the day you got it. Regular washings will enhance the life and beauty of the soft top and have a compounding effect. The more often you clean, the easier and quicker it becomes. As the number one manufacturer of convertible topping material, we offer the following care instructions for your soft tops and tonneau covers. Remember: your first step should always be to check the vehicle owner manual. 
Act fast. The sooner you can remove things like bird droppings the better.

Use a vacuum brush to lift dirt, pollen, and other debris from the material. A vacuum brush is the easiest way to remove debris from your soft top. Generally speaking, the softer the brush the better. However, we do have specific tips depending on your kind of top.

a. Cloth Tops: Short, soft bristles will ensure that you don't abrade the fiber or distort the weave.
b. Vinyl Tops: Don't scrub too hard. Gentle strokes will maintain the integrity of the top's unique grain.

Unfasten the top if you're able. This will allow you to clean every nook and cranny and reach stains that might otherwise be concealed.

Choose a shady area to clean and dry your soft top. This will ensure even treatment and drying.

Hand-wash the soft top. Do not use soft top dressing cleaners or conditioners that contain silicones, organic solvents, petroleum distillates or plasticizers. These materials may permanently harm a top's vinyl coating. If you're looking for a safe and effective cleaning product, we recommend the RAGGTOPP cleaner from Wolfsteins.

Keep the top up as it air dries.

Retreat the fabric. After your top is fully dried, apply Wolfsteins Convertible Top Fabric Protectant (Vinyl version available here,) and apply according to manufacturer's instructions. These products will safely restore your top to like-new condition and keep it protected from future stains.