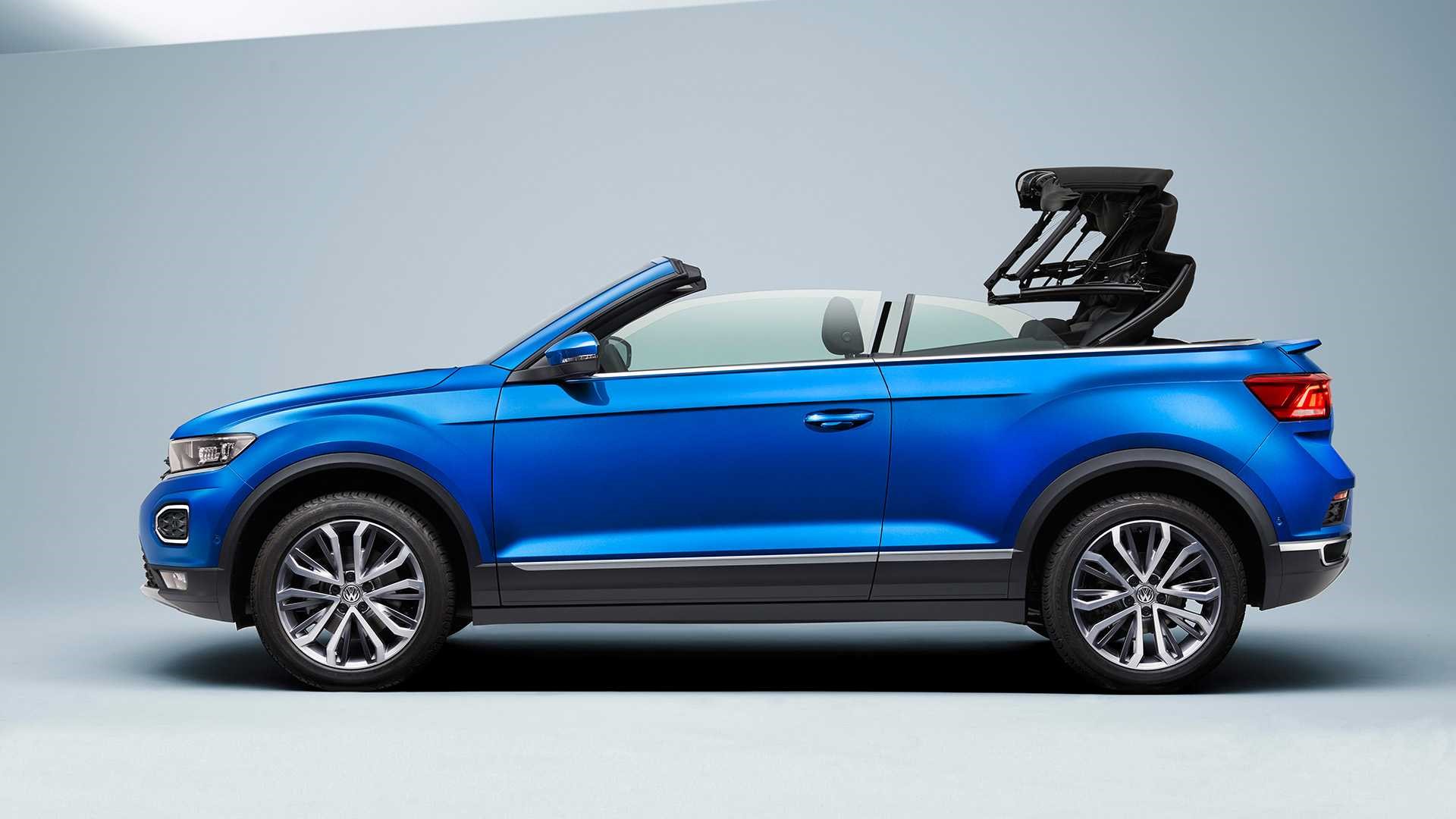 The Frankfurt Motor Show (Frankfurt IAA) did not disappoint with new open-air vehicles debuting from global automakers. The key differentiator of these models? They aren't your standard coupes, sedans and roadsters – these debuts followed the trend of vehicle sales and are SUVs. Here's the debuts along with a list of the other SUVs they'll be joining that are already enjoying success in the marketplace:
The iconic off-roader debuts as a 2020 model after a brief hiatus that started in 2016. This model is rugged, modern and customizable – including a full-length folding fabric sunroof, available initially on the Defender 90 and coming in 2021 to the 110, gives front and rear passengers that open-air driving experience. The roof  employs our highly durable and acoustically tuned 3-layer Sonnenland® A5.3M/DS topping. The Defender will be available globally in 2020.
Volkswagen teased the concept of the T-Roc convertible in 2016 at the Geneva Motor Show. During the Frankfurt Motor Show, VW brought the concept to fruition. The fully electric roof folding roof can open in nine seconds from a switch on the center console or the key fob and will open at speeds up to 19 miles per hour. The top also features our Sonnenland® A5.3M/DS material in black. The T-Roc will not be sold in the U.S.
Growing  Number of Open-Air SUVs
"With sales booming for trucks, SUVs and CUVs, it seems natural that automakers would explore open-air driving options for these vehicles," said Matt Williams, director of business development at Haartz.
The Defender and T-Roc join the top-selling open-air SUV, the Jeep Wrangler and the new Jeep Gladiator, as well as the Range Rover Evoque. The Wrangler and the Gladiator both feature acoustically enhanced PVC Single Texture and Twillfast RPC three-ply cloth toppings applied to roof systems that offer multiple open-air configurations.  The Defender, T-Roc, and Evoque feature acoustically enhanced variants of Sonnenland A5B/DS three-ply cloth toppings. At no time in history have consumers in the market for SUVs had such a broad range of open-air options to choose from.
Evolution of Open-Air Driving
Modern open-air vehicles have made significant improvements from their early predecessors. Plastic and textile technology has progressed to allow drivers to enjoy the benefits traditionally associated with coupes and hard-tops while maintaining the unique convertible look. Haartz products are engineered to provide year-round driving with safety, comfort and acoustics in mind. New developments in acoustical topping materials have improved the sound blocking performance of the top covers by 3+dB(A).