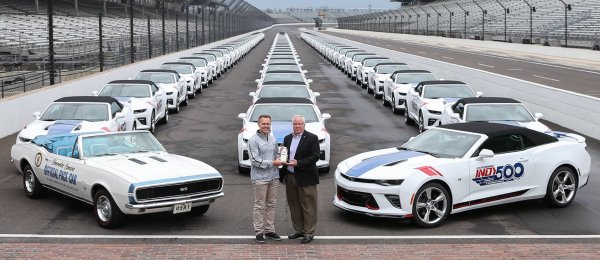 Acton, MA (Mar. 10, 2017) - Let's just say Haartz will be present 101 times representing its Twillfast RPC material on 101 Chevy Camaro SS Convertibles at the 2017 Indianapolis 500. For years, Chevrolet has provided the "Festival Cars" for the Indianapolis 500 race and for the 2017 running of the fabled American race, the Chevrolet Camaro SS Convertible has been chosen at the official festival car. Patrick Rall from Torque News talks about this event in his recent article.
About The Haartz Corporation
The Haartz Corporation (Haartz) is a world leader in highly engineered and uniquely designed convertible toppings and interior surface materials. The company's world headquarters and North American manufacturing operations are located in Acton, Massachusetts, with additional manufacturing in Mannheim, Germany and coming soon to Ningbo, China and Pune, India. Beyond these manufacturing locations, Haartz maintains offices in Detroit, Munich, Tokyo, Irapuato, Mexico, Shanghai and Chongqing, China. Employing over 500 people worldwide, Haartz has been a trusted automotive supplier since 1907, and continues to be privately owned and operated by the Haartz family. For more information, visit www.haartz.com. Join the conversation on Twitter, @Haartz.