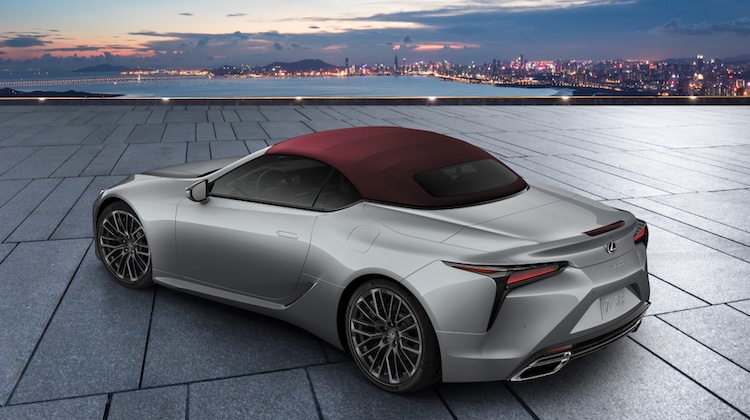 The new limited-edition 2022 Lexus LC 500 convertible is sporting something special on top - a unique Dark Rose soft top created by Haartz. Released as part of the Lexus Inspiration Series, the stylish convertible is one of the latest vehicles to come out in 2022 that makes use of Haartz material.
The 2022 model brings with it a silver exterior, blacked-out trim and a black and Dark Rose interior that pair nicely with the Dark Rose Sonnenland® A5B/DS fabric top. The soft top is a high-performance, acoustically enhanced 3-ply topping with acrylic twill weave facing, rubber inner-layer and Polyester dobby backing and is the same material featured on the Bentley GTO, Audi R8 and Range Rover Evoque.
"The Dark Rose soft top is one of the more unique materials to come from Haartz," stated Phil Hollenbeck, sales manager-automotive exteriors. "There have been a lot of great soft top exterior vehicles released in 2022 and the limited nature of this model of 2022 Lexus LC 500 paired with our Sonnenland fabric in this color make this a truly unique convertible."    
Other features on the limited edition 2022 Lexus LC 500 include 3D-machined, 21-inch wheels and a Mark Levinson 13-speaker, 915-watt Reference Surround Sound Audio system. Packing so much into one convertible, only 150 models are being released by Lexus, making the convertible nearly one-of-a-kind.
You can find out more about the limited-edition 2022 Lexus LC 500 from The Hog Ring.