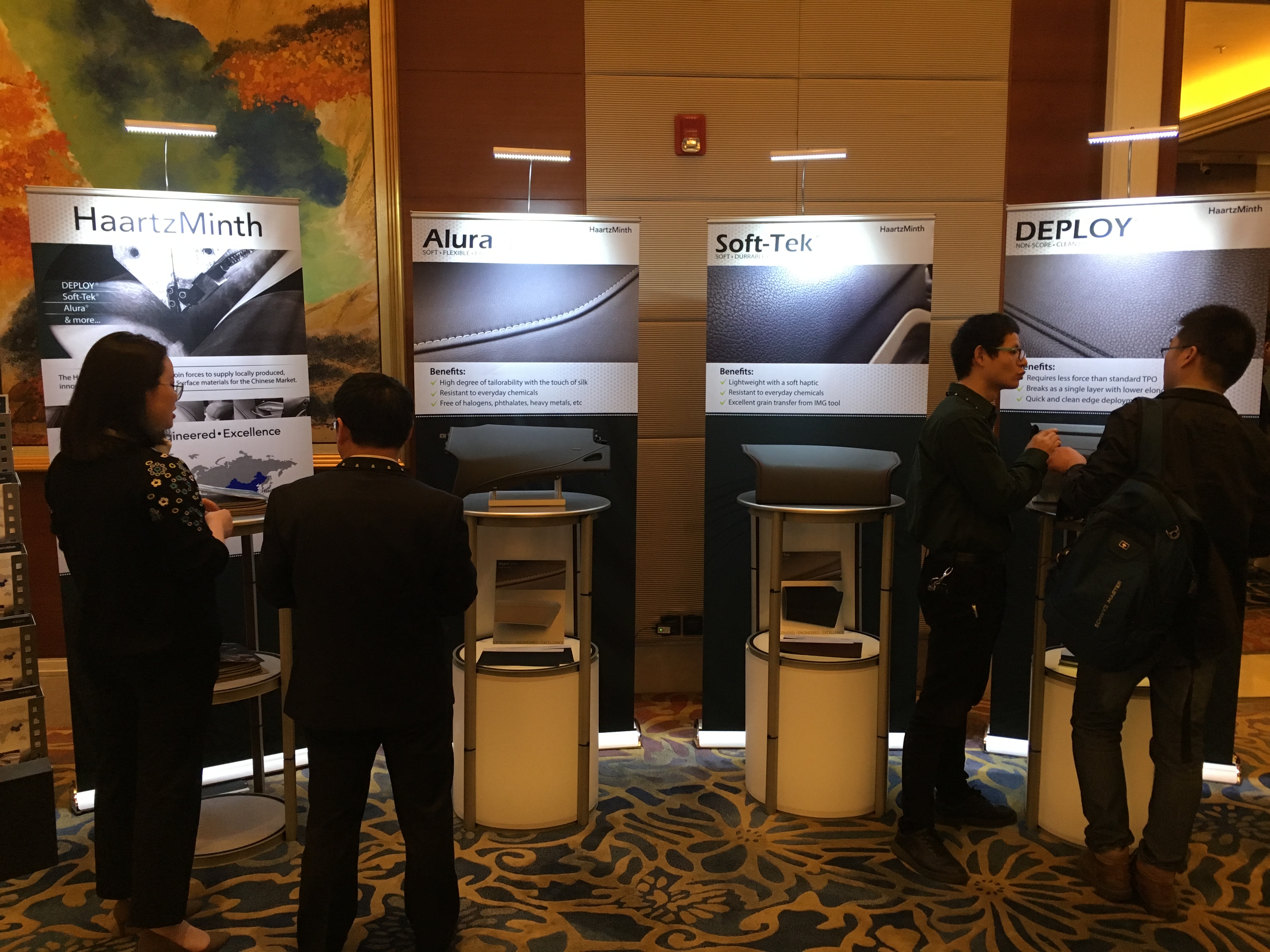 There was lots of traffic at the HaartzMinth booth at the 2nd Annual SPE TPO Conference in Shanghai on March 28th.  This was the first major exhibition of HaartzMinth, since joint venture was announced at the same conference last year.   The HaartzMinth team were available to answer any questions about the interior surface materials soon to be manufactured locally.
At the conference, John Millea, Director of Research and Business Development from Haartz Corporation presented a paper on how Haartz is developing materials to overcome the use of consumer products in automotive interiors for the Chinese market.  "Each market has their own requirements so we are developing unique formulations to meet and many times exceed the requests of Chinese market" Millea said.
The HaartzMinth (Ningbo) Automotive Ltd will be starting production in 2018 and will access the 50+ years of extrusion experience from the team at Haartz Corporation North America.
The Haartz Corporation (Haartz) is a world leader in highly engineered and uniquely designed convertible toppings and interior surface materials. The company's world headquarters and North American manufacturing operations are located in Acton, Massachusetts, with additional manufacturing in Mannheim, Germany and coming soon to Ningbo, China and Pune, India.  Beyond these manufacturing locations, Haartz maintains offices in Detroit, Munich, Tokyo, Irapuato, Mexico, Shanghai and Chongqing, China.  Employing over 500 people worldwide, Haartz has been a trusted automotive supplier since 1907, and continues to be privately owned and operated by the Haartz family. For more information, visit www.haartz.com. Join the conversation on Twitter, @Haartz