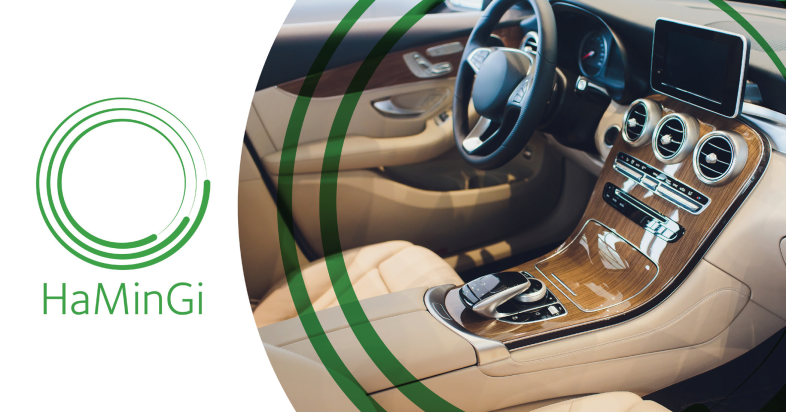 Acton, Mass (July 28, 2020) - Today, Haartz-Minth (Ningbo) Automotive Ltd announced a new partner in their strategic alliance for the Chinese automotive market, TMG Automotive of Portugal. The new organization will be named HaMinGi (Ningbo) Automotive Ltd., and is expected to be a leading supplier of interior surface materials for the Chinese automotive industry.
HaMinGi will manufacture thermoplastic olefin (TPO) and polyvinyl chloride (PVC) surface materials for covering molded parts and a full line of PVC synthetic leather for seating.
"The addition of TMG's impressive technology to the company in China allows us to more efficiently serve the growing Chinese automotive market," said John Millea, vice president, global automotive interiors at Haartz. "TMG has been a technical partner of Haartz in the European automotive market for more than a decade and had been looking at ways to expand into the Chinese market. With the addition of TMG's PVC-coated fabrics, the new organization will be able to provide materials for almost every component on the interior of a vehicle – consoles, door panels, seats and more."
Included in the joint venture is the Haartz product line of moldable surface materials for various interior components including door panels, instrument panels and center consoles. These products are based on TPO surface technologies which offer weight savings and reduced volatile organic compound emissions to the finished components. The Minth Group is a leading supplier in design, manufacturing and sale of body structural parts, trims and decorative components for passenger vehicles. TMG will provide coated textiles for automotive seating.
Manufacturing will take place at the Haartz-Minth facility that opened in 2017 in Chunxiao, part of the Beilun district of Ningbo in China. With a population of 1.4 billion people, China is the world's largest and fastest growing market for automobiles and automotive accessories.
About The Haartz Corporation
The Haartz Corporation (Haartz) is a world leader in highly engineered and uniquely designed convertible toppings and interior surface materials. The company's world headquarters and North American manufacturing operations are located in Acton, Massachusetts, with additional manufacturing in Mannheim, Germany and coming soon to Pune, India. Beyond these manufacturing locations, Haartz maintains offices in Detroit, Munich, Tokyo, Irapuato, Mexico, Shanghai and Chongqing, China. Employing over 500 people worldwide, Haartz has been a trusted automotive supplier since 1907, and continues to be privately owned and operated by the Haartz family. For more information, visit www.haartz.com. Join the conversation on Twitter, @Haartz.
About The Minth Group
Minth is a leader in production of molded trim and decorative parts for exterior body, structural body parts, seat frames, and roof racks. The company has invested in advanced production lines with processes including extrusion, co-extrusion, stamping, injection, surface treatment, plating, chroming, anodizing, and more. Minth has also formed strategic alliances with world-renowned auto-parts producers. The Minth group is listed on the Hong Kong Stock Exchange (0425).
About TMG Automotive
"Textil Manuel Goncalves, S.A. (TMG) is a textile manufacturer based in Vila Nova de Famalicão, Portugal. Founded in 1937, the company has a long tradition of spinning, weaving, knitting, finishing and distributing textile products. A leading supplier to the clothing industry, TMG also produces coated textiles for the automotive industry. Its product range has grown in recent years to include synthetic leather with a variety of aesthetic and technical qualities.