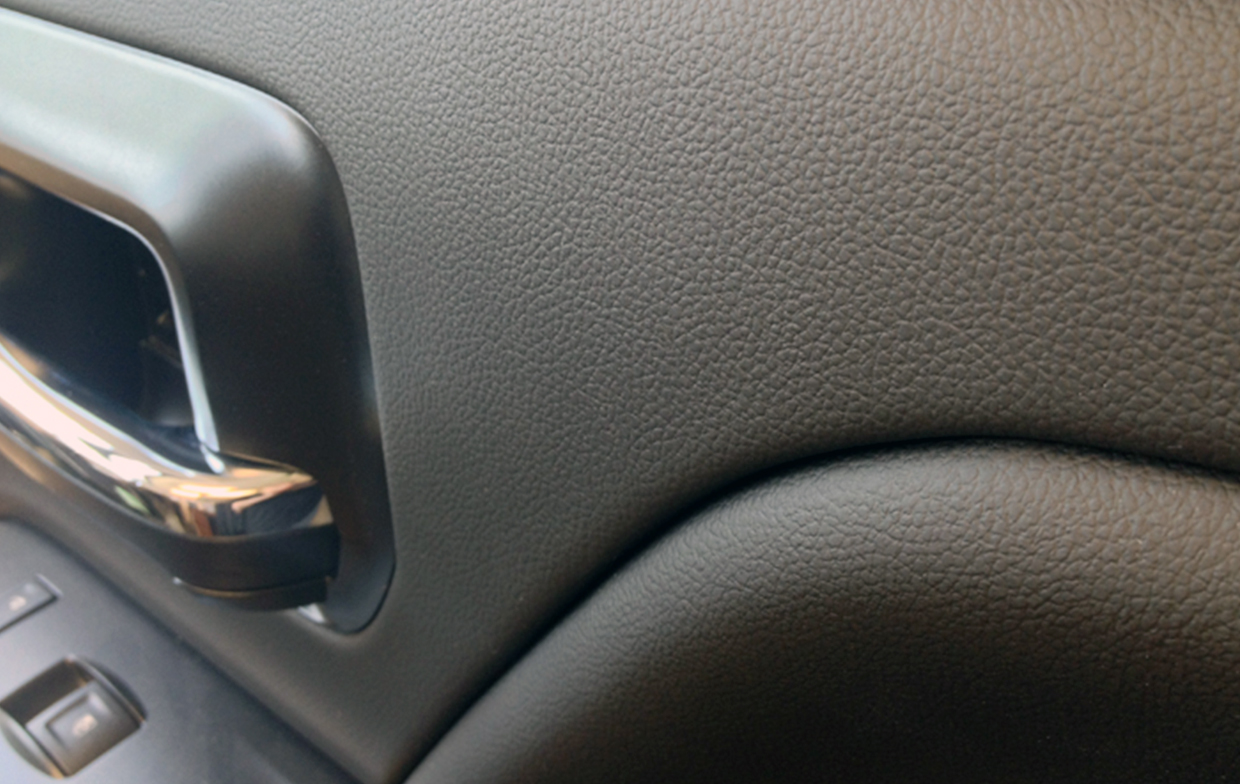 Ward's Automotive Top 10 with Haartz materials.
Acton, Mass. (May 20, 2014)  Tomorrow, Ward's Automotive will honor the top ten vehicle interiors for 2014. Of the ten vehicles receiving accolades, the Haartz Corporation supplies interior surface materials for three of them.
The upper door panel of the 2014 GMC Sierra Denali features Soft-Tek®, which is uniquely engineered to create the sensation of softness while maintaining all critical functional properties and remaining environmentally friendly.
The 2015 Chrysler 200C and the 2014 Jeep Cherokee Limited feature Haartz' PVC bilaminate material. This PVC surface material is specifically engineered to meet customer's unique processing requirements. With soft haptic and deflection characteristic, the PVC bilaminate is a suitable solution for many interior applications.
The Haartz Corporation is a world leader in highly engineered and uniquely designed convertible toppings and interior surface materials.