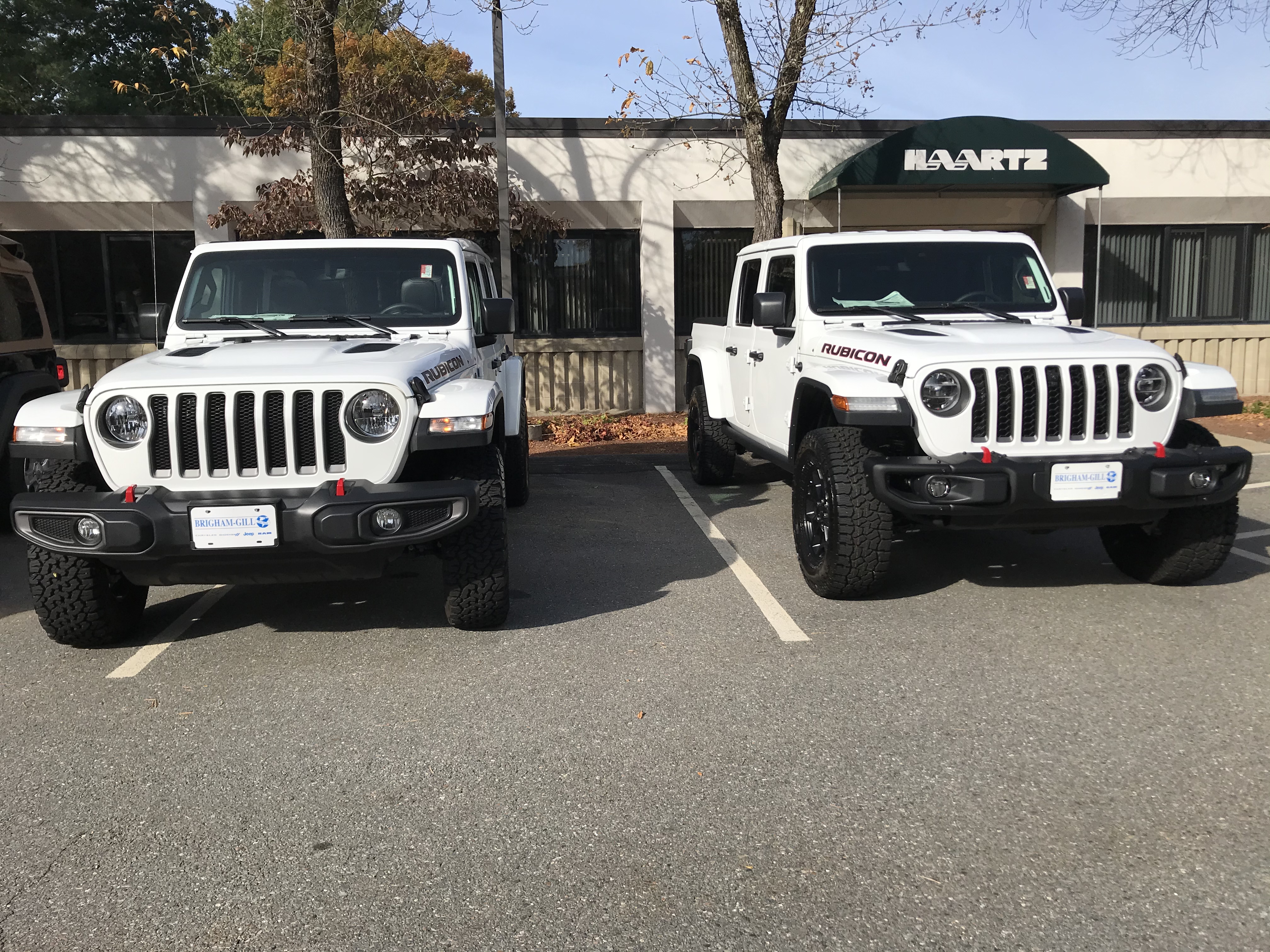 New England Motor Press Association Visits Haartz Global Headquarters
Acton, Mass. (Oct. 16, 2019) – On a lovely fall day, journalists from the New England Motor Press Association (NEMPA) visited the Haartz headquarters for a day of excitement and a more detailed look at what makes Haartz the world's leading supplier of automotive convertible softtop fabrics and the leading producer and innovator of interior trim materials. Guests started the day with a walkaround of both a Jeep Wrangler and Gladiator to showcase the full scope of supply from Haartz of both interior and exterior components – including the softtop, tonneau cover and freedom panel bags. Following the walkaround, guests toured the plant where softtop convertible materials are made every day. Haartz provided lunch as well as an informational presentation followed by a Q & A session.
"Our company has been a staple in the automotive global supply chain for more than a century, providing interior and exterior components," said Doug Haartz, international sales manager. "We welcomed our friends from NEMPA to provide them with the full scope of our capabilities and the advanced technology we've implemented in our facility to manufacture our world-class materials."
Haartz has facilitated a great working relationship with NEMPA members over the years. They have worked together to secure coverage for their products including interior materials as well as the soft-top material for Jeeps and convertibles that they are known for.
About The Haartz Corporation
The Haartz Corporation (Haartz) is a world leader in highly engineered and uniquely designed convertible toppings and interior surface materials. The company's world headquarters and North American manufacturing operations are located in Acton, Massachusetts, with additional manufacturing in Mannheim, Germany and Pune, India. Beyond these manufacturing locations, Haartz maintains offices in Detroit, Munich, Tokyo, Irapuato, Mexico, Shanghai and Chongqing, China. Employing over 400 people worldwide, Haartz has been a trusted automotive supplier since 1907, and continues to be privately owned and operated by the Haartz family. For more information, visit www.haartz.com. Join the conversation on Twitter, @Haartz.
About NEMPA
The New England Motor Press Association is unique among regional automotive media groups. Its members represent all six New England states, reaching one of the densest populations in all of America. Many also have national followings. These automotive writers and talk show hosts influence multi-vehicle owners looking to buy a wide range of cars and trucks to cope with the varied weather conditions of the region.