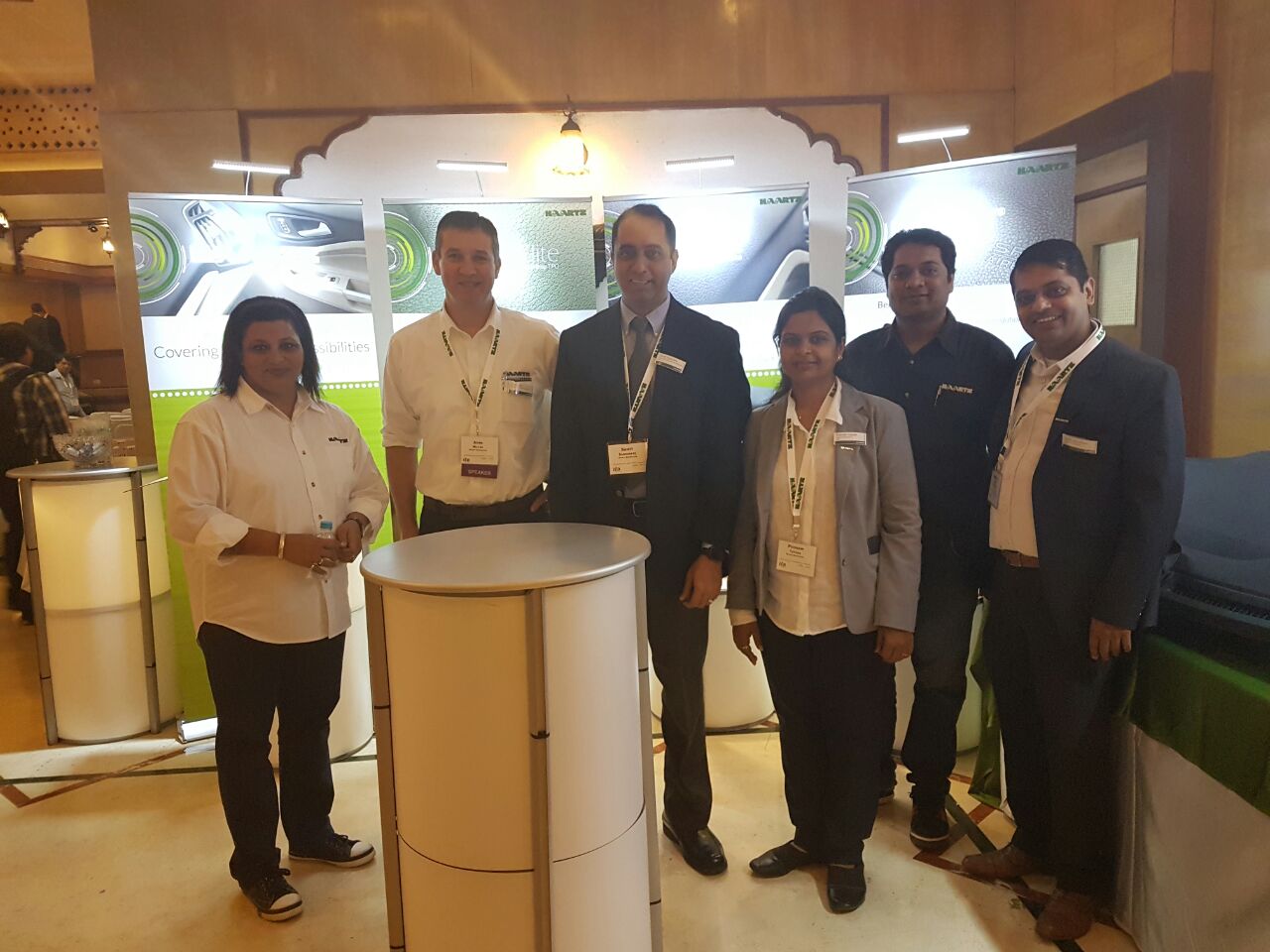 Haartz Exhibits at Automotive Cockpits India 2016
Pune India (Dec. 7, 2016) – Haartz proudly exhibited at the recent ITB Innovations in Automotive Cockpits India 2016 Conference in Pune. John Millea (Haartz Director of Business Development) also presented a talk entitled "New Innovations in Covering Materials for Automotive Interior Trims".
About The Haartz Corporation
The Haartz Corporation (Haartz) is a world leader in highly engineered and uniquely designed convertible toppings and interior surface materials. The company's world headquarters and North American manufacturing operations are located in Acton, Massachusetts, with additional manufacturing in Mannheim, Germany and coming soon to Ningbo, China and Pune, India. Beyond these manufacturing locations, Haartz maintains offices in Detroit, Munich, Tokyo, Irapuato, Mexico, Shanghai and Chongqing, China. Employing over 500 people worldwide, Haartz has been a trusted automotive supplier since 1907, and continues to be privately owned and operated by the Haartz family. For more information, visit www.haartz.com. Join the conversation on Twitter, @Haartz.