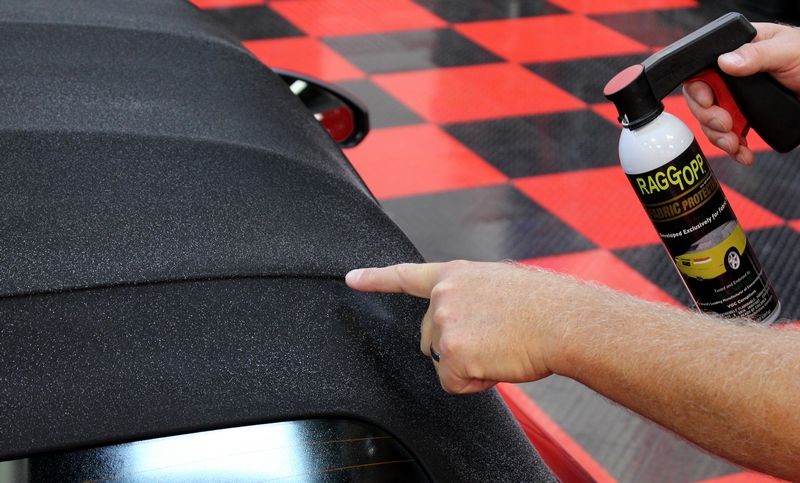 Posted Online (April 1, 2022) - April is National Car Care Month and the perfect time of year to give your vehicle's exterior a little extra love and attention. Here at Haartz, nothing makes us happier than a well-maintained vehicle - and with a whole month devoted to care, we're delighted to showcase our expertise in maintaining your soft top or tonneau.
There are a few crucial areas to pay attention to when it comes to providing proper care, such as your tools, cleaning method, and ingredients. To ensure no summer plans are spoiled by a dusty or downtrodden soft top, follow our sure-fire cleaning and maintenance tips:  
Know your Material
Not all materials are the same, so be sure to know if yours is cloth or vinyl and proceed with the right tools and techniques:
Cloth Tops: Use short, soft bristles to ensure that you don't irritate the fiber or distort the weave.
Vinyl Tops and Tonneau: Look for brushes fabricated with a soft, yet strong material and don't scrub too hard. Gentle strokes will maintain the integrity of the top's unique grain.
Use the Right Tools
Before you start to clean your soft top or tonneau, you'll want to ensure you are using the proper tools. Wolfstein's RAGGTOPP and their versatile brushes are perfect tools for your arsenal.
We recommend:
Avoid Harmful Chemicals
Once you've assembled your cleaning arsenal, be wary of these harmful ingredients used in your cleaner:
Petroleum distillates – will damage the protective coating on your soft top
Dimethyl silicone oils – will leave a hard-to-remove residue
Bleach – Even when diluted, it is highly corrosive and damaging to most materials, causing them to become brittle and breakage-prone.
Over time, products with these ingredients will interact with the sun's UV rays to cause permanent damage, such as tearing and cracking.
We recommended RaggTopp's Convertible Top Fabric Protectant as your main ingredient for protection against harsh UV rays. 
Be Mindful of Process
When washing begins, unfasten your top if possible. Doing so allows you to clean every nook and cranny and reach stains that might otherwise be concealed. It's best to stick to a shady area to ensure even drying and treatment. After cleaning, keep your top up until it is fully dried before retreating the fabric back to its original position. 
Clean at least twice per year
To keep your soft top or tonneau shining year-round, it's important to keep up on timely maintenance. Washing and treating your top a few times a year will help maintain its quality and strength - especially when acting fast as soon attention is needed.
Follow these tips and your exterior will keep shining year-round.