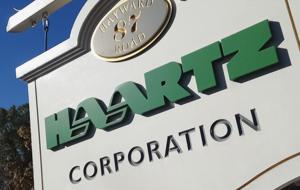 Consumer opinion survey results prove open-air driving is a unique experience preferred by certain demographics.
Acton, Mass. (Jan. 6, 2016) Today, The Haartz Corporation, a world leader in highly engineered and uniquely designed convertible toppings and interior trim materials, announced findings from a consumer opinion survey about open-air driving. Results indicate that key demographics prefer open-air driving and among current open-air vehicle owners, 90% drive those vehicles year round.
The nearly 600 respondents represented two groups – individuals who currently own or owned an open-air vehicle in the past and those who would or would not consider buying one in the future. Questions centered on the open-air driving experience, design preferences, common misconceptions related to softtops and what information could be provided to owners or potential buyers to help influence future decision making.
Among the key findings, approximately 90% of respondents who own an open-air vehicle drive it year-round, dispelling many common myths that these vehicles can't be driven in colder climates or during the winter. Approximately 86% of convertible owners also want to see more design and color options offered for their top materials. The unique appearance of an open-air vehicle plays a major factor in the purchase decision.
When looking at age and income – individuals who are just starting to drive and those who are nearing retirement age are interested in the open-air driving experience – corresponding to income levels.
Among those who have never owned a convertible or who would not consider buying one in the future, there are a lot of old stereotypes and misconceptions that still prevail and it is to Haartz' benefit to help debunk those misconceptions.
"The survey results show that open-air vehicles have really advanced in terms of technology," said Matthew Williams, director of business development for the Haartz Corporation. "The softtop material of today has enhanced acoustics, is more insulated and provides consumers with more vehicle customization options than their fixed roof counterparts. We hope that these results will be taken to heart by manufacturers and used to produce more open-air driving options."
A full summary of the survey results can be found here.
About The Haartz Corporation
The Haartz Corporation (Haartz) is a world leader in highly engineered and uniquely designed convertible toppings and interior surface materials. The company's world headquarters and North American manufacturing operations are located in Acton, Massachusetts, with additional manufacturing in Mannheim, Germany and coming soon to Pune, India. Beyond these manufacturing locations, Haartz maintains offices in Detroit, Munich, Tokyo, Irapuato, Mexico, Shanghai and Chongqing, China. In April 2016, the company announced a strategic alliance for the Chinese automotive market by entering a joint venture with the Minth Group.  The new company will be known as Haartz-Minth (Ningbo) Automotive Ltd. Employing over 500 people worldwide, Haartz has been a trusted automotive supplier since 1907, and continues to be privately owned and operated by the Haartz family. For more information, visit www.haartz.com. Join the conversation on Twitter, @Haartz.