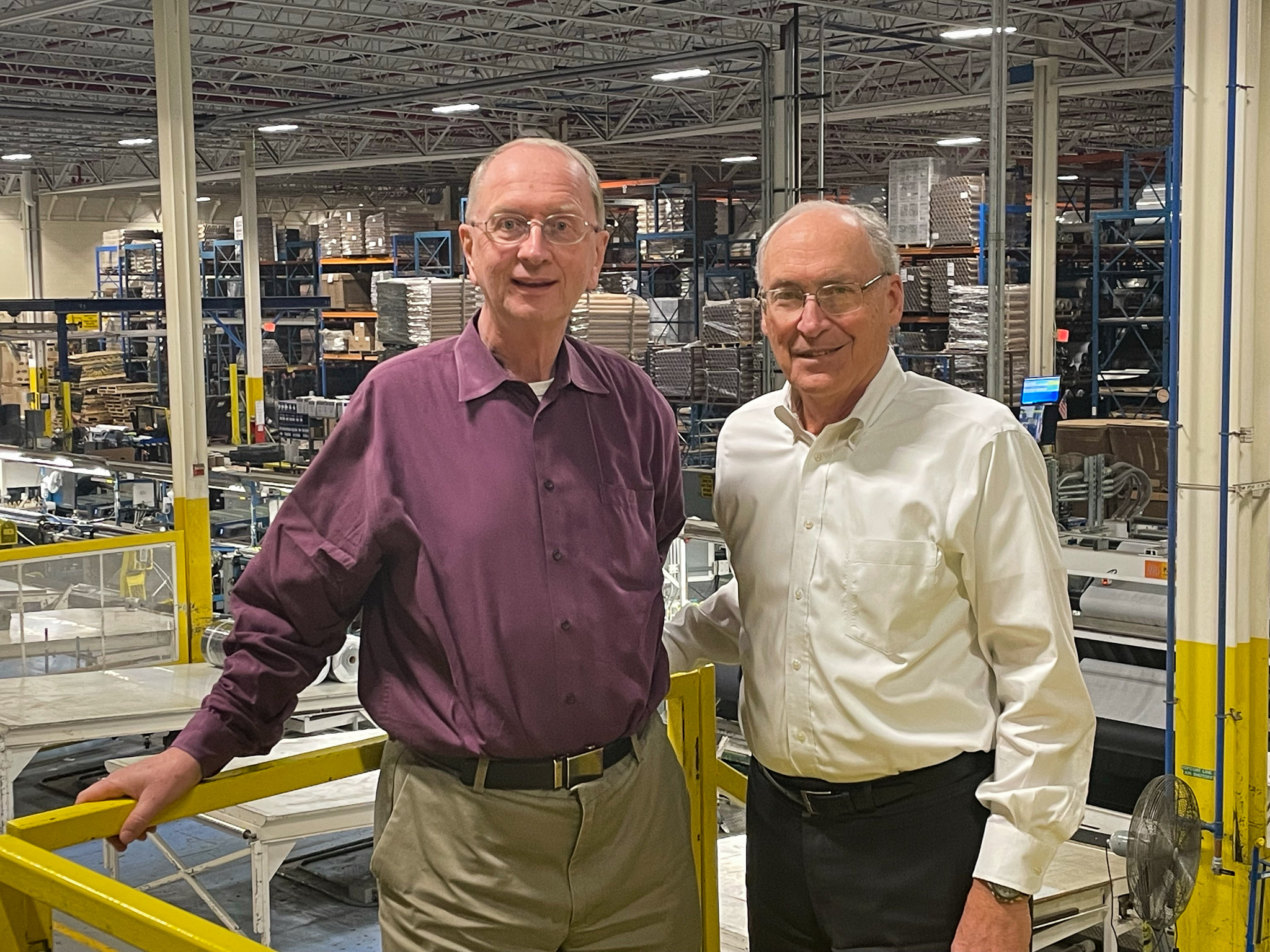 As the company wraps up its centennial year, The Haartz Corporation reflects on a foundational strength from its hundred-year history: family stewardship.
As a privately held, family-owned company, the working experience at Haartz differs from a large publicly held corporation or private equity-held company.
"Owner and Chairman Eric Haartz is a consistently visible presence," stated John Fox, president of Haartz. "He moves freely about the facilities, including occasional visits to operations in Germany and China. Other family members can also be found in the production facilities and offices, working as employees and directors."  
Unlike many big corporations with anonymous shareholders, Haartz employees are keenly aware of who owns the company. While the Haartz family is 100 percent supportive, they are as demanding as executives anywhere, expecting a solid investment return. However, they have a much longer view of the development of the Company.
The Haartz family also expresses care for the personal growth of each team member, which fosters a sense of responsibility. For decades, the leaders of Haartz have ensured that the company keeps a strong balance sheet to weather economic storms, like the Great Recession of 2008 and COVID-19 shutdowns. No third-party creditors sit at the table to compel decisions based solely on short-term considerations.
"We spend money as if it is personal and delivering results is seen as an obligation to the owners and each other," Fox said. "There is a genuine sense of urgency — but never panic."
Because of its solid economic foundation, Haartz was the first company in North America to establish Thermoplastic Olefin (TPO) extrusion for automotive interior trim. It was among the first companies with water-based topcoat lacquers and continues to invest in product technology that maintains its leadership position in convertible topping.  There are also further major investments underway which promise continued growth in both the automotive market and in diverse new market areas.
Perhaps the greatest leadership contribution from the shareholders is the mutual respect shown to everyone. There is a general feeling that if the company invests faith in its people, that investment will be rewarded with dedicated service and outstanding performance.
"Over the years, there have been numerous 50-50 calls involving special situations — and the company frequently leans in the direction of the employee," said Fox. "There are dozens of examples of Haartz providing people a chance, giving someone a break, or extending a helping hand."
As the company enters 2023, a foundation built on a strong philosophy of respect and trust sets the stage for future growth and fosters a positive energy that shows Haartz employees that anything is possible.