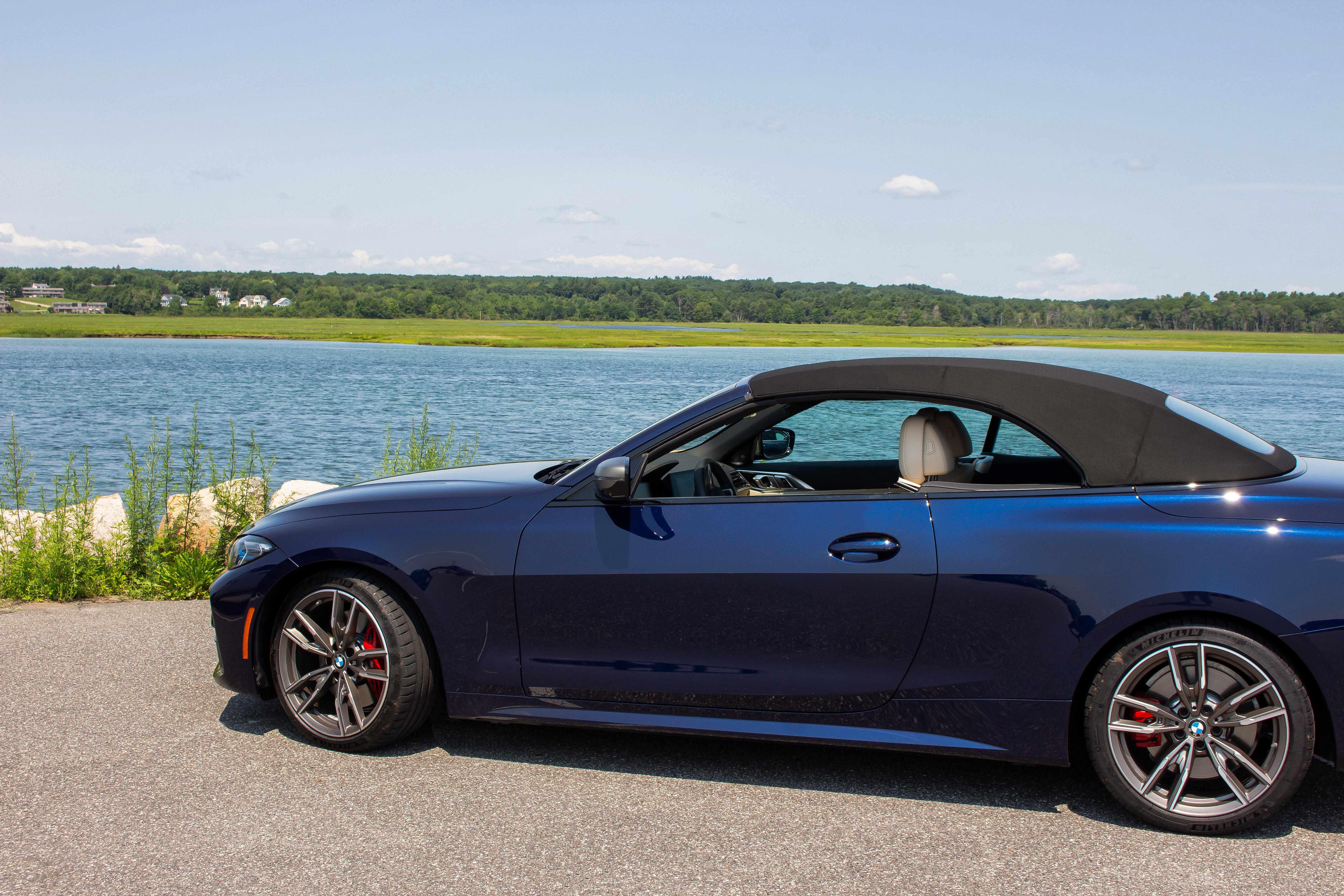 Acton, Massachusetts (July 22, 2021) – The Haartz Corporation, a leading supplier of convertible softtop material, sponsored and participated in the New England Motor Press Association's (NEMPA) 2021 Ragtop Ramble from July 21-22, 2021. Starting at the Larz Anderson Automotive Museum in Brookline, Massachusetts, the event finished at the Colony Hotel in Kennebunkport, Maine. Drawing upwards of 20 attendees, the 2021 RagTop Ramble saw a multitude of different open-air vehicles, including two BMW 440i convertibles, a Jeep Wrangler Rubicon, a Ford Bronco, a Mercedes E-Class and a Mini Cooper which featured a custom Union Jack softtop, made from Haartz' BlueSky technology. 
"We are thrilled to have played a part in sponsoring the New England Motor Press Association for the RagTop Ramble this year and we value the input we receive from attendees about the latest softtop material trends," said Matt Williams, vice president, global automotive exteriors and new markets. "It's through engaging events like the RagTop Ramble that we are able to continue crafting and improving our materials." 
The festivities began on Wednesday, July 21, with the NEMPA Winter Vehicle Awards, which highlighted the new Ford Bronco and Maverick Hybrid. The next morning, the participating vehicles were on display at the museum so attendees could make the nearly 100-mile drive up the east coast to Maine. The ride ended at the Colony Hotel, where guests enjoyed a traditional New England lobster meal, complemented by the hotel's famous blueberry pie. 
Haartz also hosted a social media contest alongside the event, where attendees had the chance to win a customized Haartz cooler bag. Attendees were instructed to post their photos of the day, tagging and following Haartz on the social platform they are using. Winning her own customized Haartz cooler was automotive journalist Nicole Wakelin for her photo of a Jeep Wrangler. 
About The Haartz Corporation 
The Haartz Corporation (Haartz) is a world leader in highly engineered and uniquely designed convertible toppings and interior surface materials. The company's world headquarters and North American manufacturing operations are located in Acton, Massachusetts, with additional manufacturing in Mannheim, Germany and Pune, India. Beyond these manufacturing locations, Haartz maintains offices in Detroit, Munich, Tokyo, Irapuato, Mexico, Shanghai and Chongqing, China. Employing over 400 people worldwide, Haartz has been a trusted automotive supplier since 1907 and continues to be privately owned and operated by the Haartz family. For more information, visit www.haartz.com. Join the conversation on Twitter, @Haartz.