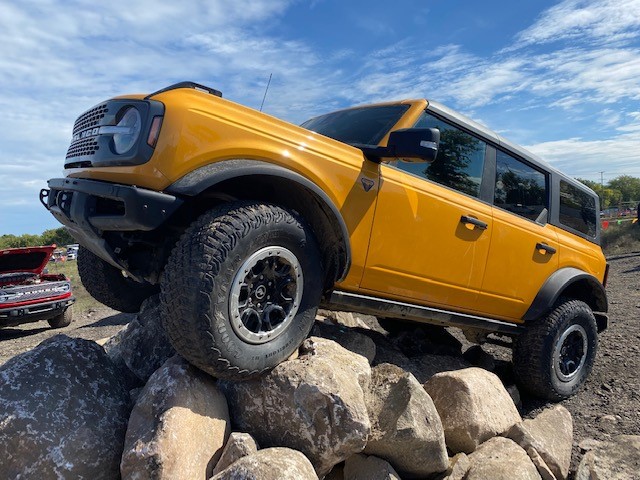 Detroit (October 7, 2021) – The Haartz Corporation, a leading supplier of convertible softtop material, participated in the Detroit 4Fest in Holly, Michigan. Taking place on and around the Holly Oaks ORV Park, the exhibition offered the opportunity to take vehicles offroad on the park's dirt and sandhills, as well as various bogs and trails. 4Fest also included a vendor park for attendees showcasing products and vehicle equipment seminars.
the event was meant as an opportunity to showcase off-road vehicles in their natural terrain. Taking place from September 25 through the weekend and concluding on September 26, Haartz had a booth in the vendor park where attendees could learn more about their full lineup of exterior materials.
"Detroit 4Fest was an excellent exhibition that allowed attendees to see some of the best products Haartz has to offer," stated Phil Hollenbeck, sales manager-automotive exteriors. "The conditions allowed for an in-person display of the resilience our toppings offer, with multiple vehicles partaking on the offroad track being vehicles outfitted with a Haartz topping material."
While displaying their line of toppings, one that saw the most attention during the exhibition included the Twillfast 3-ply topping - which is used on the Jeep Wrangler and Gladiator as well as the Ford Bronco. Situated at the Holly Oaks ORV Park, the offroad conditions showcased the resilience of the Twillfast topping as many vehicles braved the muddy hills of the off-road terrain.
Attendees spending their day at 121-acre area had the chance to take home Haartz swag bags that included a string bag, stickers and keychains. Walking among the dozens of Broncos, Gladiators and Wranglers outfitted with softtop material on full display - the Haartz name was right at home.
"The weekend was a great success for our team," added Hollenbeck. "With the absence of many in-person events for most of the past year and a half, 4Fest was a wonderful opportunity to showcase the true look and feel of Haartz toppings."
Those interested can find more photos and highlights from the event can be found on the Haartz Facebook, Instagram, or LinkedIn page.