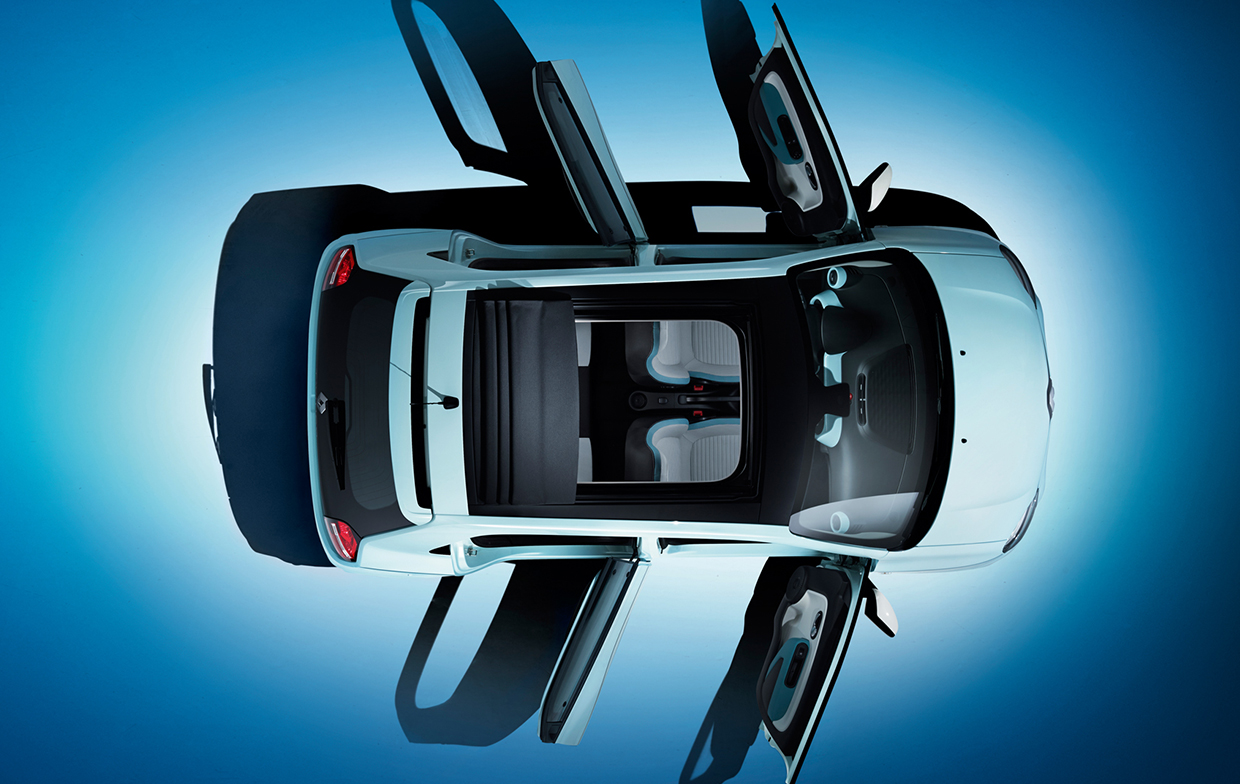 Twingo City Car from Renault Features Haartz Convertible Topping Material
Acton, Mass. (September 18, 2014) – More than 20 years since the original rolled off the assembly line, Renault reintroduced its popular city car, the Twingo. This generation features a folding roof system with material supplied by The Haartz Corporation.
The material is Haartz' Landmark™ II, which is comprised of an acrylic square weave facing, urethane elastomer inner layer and polyester/cotton backing. It is available in black.
"The Landmark is a great choice for the Twingo," said Matt Williams, director of business development for the Haartz Corporation. "It is durable for the variations in weather and air quality in an urban environment, provides a dimensionally stable fit for low profile folding roofs, and is cost effective for the manufacturer."
The topping material for the Twingo is produced in Haartz' Acton, Massachusetts facility.
Haartz topping materials can be customized to meet OEM specifications and design targets while maintaining superior acoustical and NVH (noise, vibration and harshness) performance and optimized trunk space when the top is down.
About The Haartz Corporation
The Haartz Corporation (Haartz) is a world leader in highly engineered and uniquely designed convertible toppings and interior surface materials. The company's world headquarters and North American manufacturing operations are located in Acton, Mass., with additional manufacturing in Mannheim, Germany and coming soon to Pune, India.  Beyond these manufacturing locations, Haartz maintains sales offices in Detroit, Munich, Tokyo, Delhi, India and Chongqing, China.  Employing over 400 people worldwide, Haartz has been a trusted automotive supplier since 1907, and continues to be privately owned and operated by the Haartz family. For more information, visit www.haartz.com.
Media Contact:
Ann Marie Fortunate
Franco Public Relations
(313) 567-5040
fortunate@franco.com