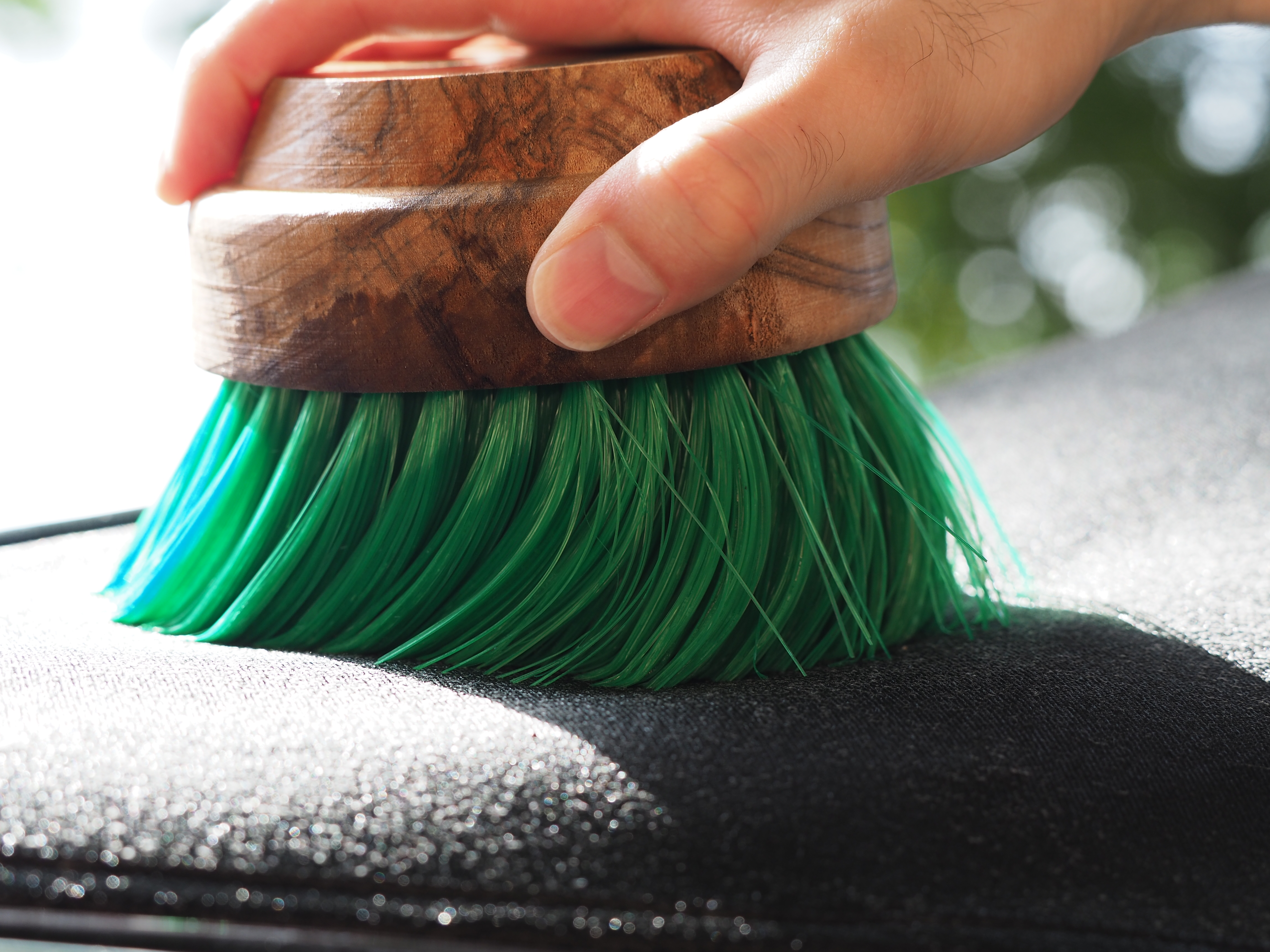 Posted Online (June 29, 2021) - To care for and clean your soft top or tonneau, count on Haartz, Wolfstein's RAGGTOPP and their versatile line of brushes to avoid any damage. These products provide you with the most advanced care to protect the materials. Here are three ways to avoid any damage and keep your material looking the way it did when you bought it.
With RaggTopp's Premium Large Convertible, Soft Top, and Tonneau Cover Cleaning Brush or the original Premium Convertible & Jeep Top Cleaning Brush, you can effectively protect your vehicle's material. These are the most thoroughly tested and field-proven products and are counted on by many of the most discerning detailing professionals and will optimize the efficiency and effectiveness of your soft top care.
Protecting your vehicle from harsh UV rays can help keep your top look as good as new for as long as possible. One way to do this is by using RaggTopp's Convertible Top Fabric Protectant on your soft top. With this patented OEM formula, the fabric will be protected from environmental elements like the summer sun that can cause fading or deterioration. After three light coats of this protectant, you will not have to worry about damaging your vehicle's top.
To ensure proper care, it is important that you keep up with the timely maintenance of your soft top. Wash and treat your top a few times a year to maintain the quality and strength of the top material. With RaggTopp products and anti-abrasive technology, this care and cleaning will be much more effective and efficient.
This summer, make sure your top stays pristine and protected by taking these recommended measures and using RaggTopp's trusted products.