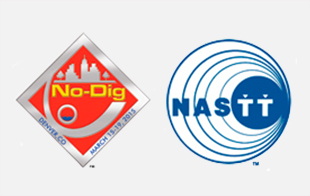 Haartz support of CIPP rehabilitation at NASTT's 2015 No-Dig Show
Acton, Massachusetts (March 11th, 2015): NASTT's 2015 No-Dig show is set to kick-off March 15th in Denver, Colorado for five days of industry engagement on the latest products in the trenchless technology world. For more information on the show, visit www.nodigshow.com. For more information on Haartz' line of industrial coated fabrics for CIPP applications, click here.
About The Haartz Corporation
The Haartz Corporation (Haartz) is a world leader in highly engineered and uniquely designed convertible toppings and interior surface materials. The company's world headquarters and North American manufacturing operations are located in Acton, Massachusetts, with additional manufacturing in Mannheim, Germany and coming soon to Pune, India. Beyond these manufacturing locations, Haartz maintains sales offices in Detroit, Munich, Tokyo, Delhi, India and Chongqing, China. Employing over 400 people worldwide, Haartz has been a trusted automotive supplier since 1907, and continues to be privately owned and operated by the Haartz family. For more information, visit www.haartz.com.