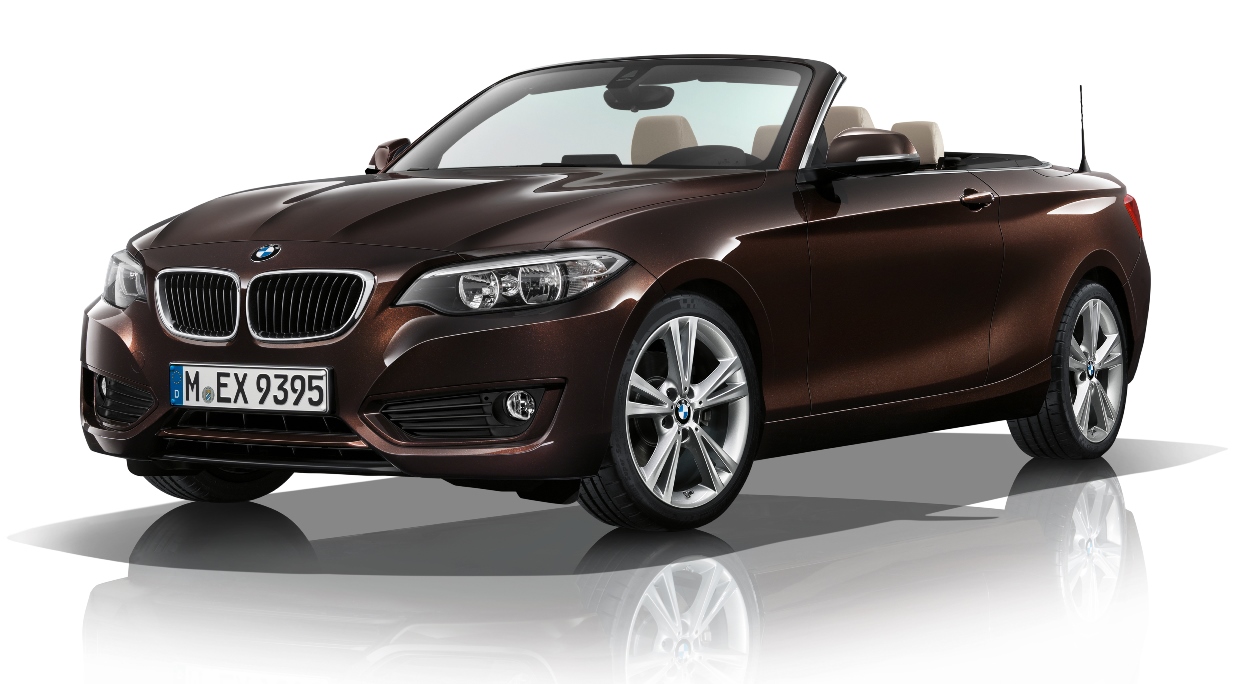 Haartz Soft-Top Material Featured on the New BMW 2-Series Convertible
Acton, Mass. (October 16, 2014) - BMW has unveiled its new 2-Series Convertible which features Haartz soft-top material. This new model supersedes the BMW 1-Series Convertible, which sold more than 130,000 cars globally.
Depending on the interior paint and color schemes selected, consumers have the option of the Haartz Sonnenland A5B/DS-HT or Haartz Sonnenland A5B/DS soft convertible topping.
The Haartz Sonnenland A5B/DS-HT is a high-level acoustic grade topping. This material is a design-enhanced three-ply topping with color contrasting acrylic and polyester facing, rubber inner layer and polyester dobby backing.  The top is available in black/silver high-tech weave and brown/silver high-tech weave.
Haartz Sonnenland A5B/DS high level performance acoustically enhanced three-ply topping made of fabric laminate material. The top uses acrylic twill weave facing, rubber inner-layer and polyester dobby backing which comes in the color black.
"Adding additional lining to the soft-top's skin helped improve acoustic comfort," said Matt Williams, director of business development for the Haartz Corporation. "Because of the 4dB noise reduction and improved aerodynamics it makes for a quieter and more enjoyable ride year round."
The new BMW 2-Series soft-top convertible will make its North American debut at the Los Angeles International Auto Show next month and launches in February 2015.
About The Haartz Corporation
The Haartz Corporation (Haartz) is a world leader in highly engineered and uniquely designed convertible toppings and interior surface materials. The company's world headquarters and North American manufacturing operations are located in Acton, Massachusetts, with additional manufacturing in Mannheim, Germany and coming soon to Pune, India.  Beyond these manufacturing locations, Haartz maintains sales offices in Detroit, Munich, Tokyo, Delhi, India and Chongqing, China.  Employing over 400 people worldwide, Haartz has been a trusted automotive supplier since 1907, and continues to be privately owned and operated by the Haartz family. For more information, visit www.haartz.com.